Romney was right. With more jobs comes increased tax revenue. But, even with a robust job market we would still need major spending cuts to cut our deficit . . . but Romney had a plan for that as well! I still wish he would have won.
Anyone who believes that the president's proposed tax hikes on "the rich" will save our country from insolvency is grossly mistaken, and should begin to educate themselves by examining the graph below. Whoa: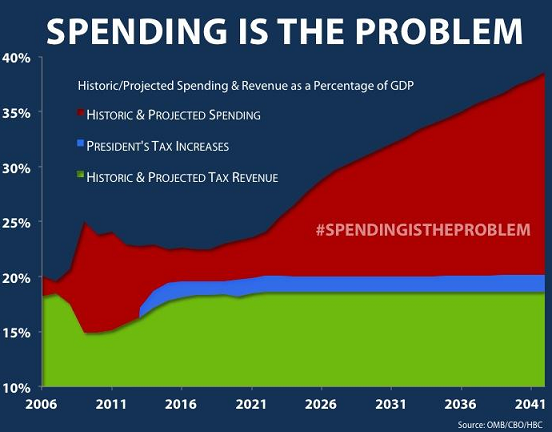 This isn't the least bit surprising, of course. We've seen this coming for a very long time. Barring major cuts to entitlement spending the country will go bankrupt. It's not a possibility -- it's an absolute certainty. Which is why I find all the "negotiations" surrounding raising taxes on...