It's the left who cannot accept blame for what they do or what they have done.It's always someone else's fault!! They always point their finger at conservatives when they know without a doubt that they are lying when they do that. They know that some weakminded leftists will believe them and when the apology (such as it is) is given,their minds are already made up that it was some conservative who is to blame.
ABC's Brian Ross may have apologized for linking Colorado Tea Party member James Holmes to the alleged violent "Batman" shooter who killed 12 and wounded 59 others in the early morning hours today, but that hasn't stopped threats against Holmes from rolling in. More from Twitchy: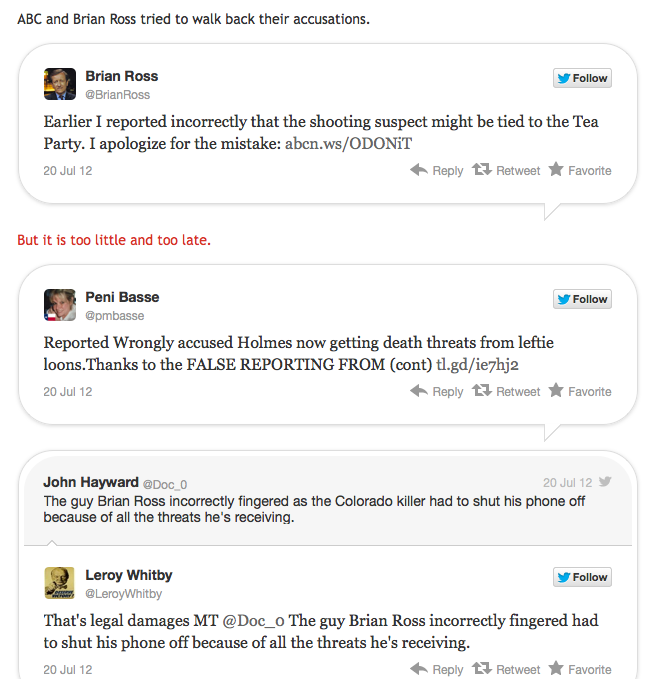 More from Breitbart:...