Before we had a uniter (community organizer) anointed in the White House, we didn't have the NBP pretending to care about who voted. Now it's their badge of courage to protect the messiah. Who was it that said to vote for "revenge"? Pretending to be tough by wearing a beret and a fatigue jacket with combat boots is just their uniform, like the bikers with do-rags, vests and beards. Until they start banging heads, I suspect they have the same right to stand there as anyone. Maybe he's waiting for someone to bring him his photo ID so he can go in and vote! Ignore them and they will go away.
Members of the New Black Panther Party are on location at Philadelphia's 14th Ward polling station.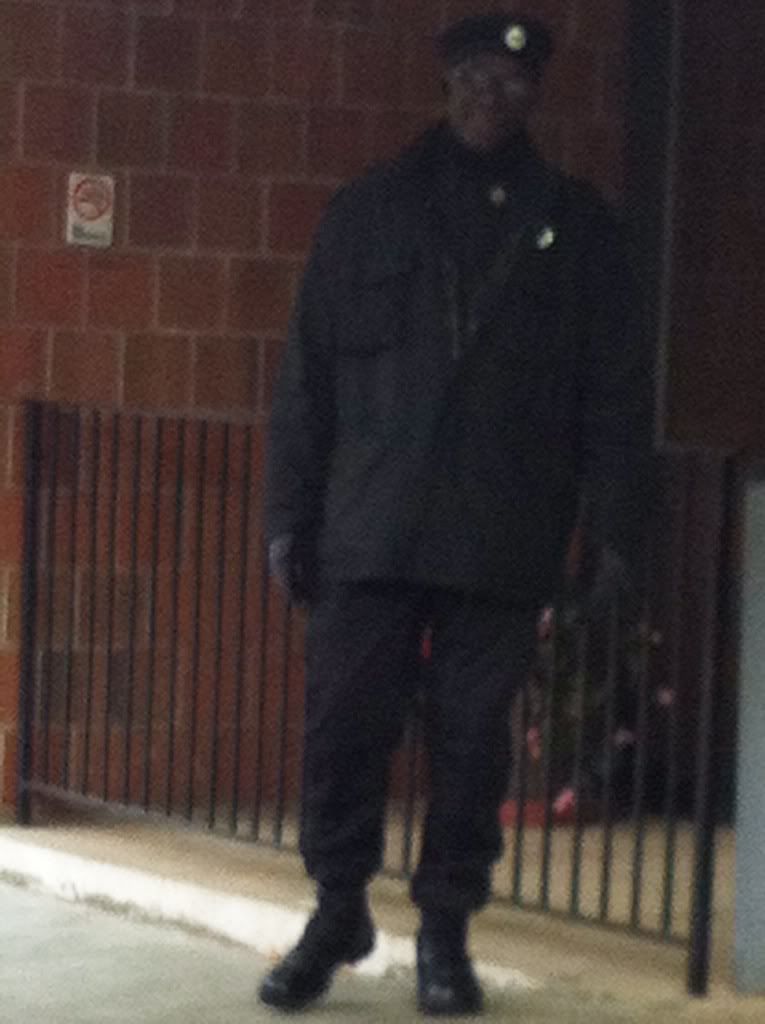 This is the same location where New Black Panther Party members wielded Billy clubs on Election Day in 2008. Voter intimidation charges against them were dropped by Attorney General Eric Holder's Department of Justice.
UPDATE: Video shows there is one New Black Panther Party member on location in Philadelphia at this time.