communists don't care if they implicated the wrong man and communists don't care who they hurt. If you check your history of the 20th Century you'll discover that communists exterminated nearly a hundred million people in order to achieve "fairness" and force their "progressive" agenda on half the world. communists are pigs who hate our country, hate our Constitution, hate our people, hate our traditions and our way of life. We need to get them out of our government and out of our government bureaucracies. Let's start to clean them out in November........
ABC's Brian Ross may have apologized for linking Colorado Tea Party member James Holmes to the alleged violent "Batman" shooter who killed 12 and wounded 59 others in the early morning hours today, but that hasn't stopped threats against Holmes from rolling in. More from Twitchy: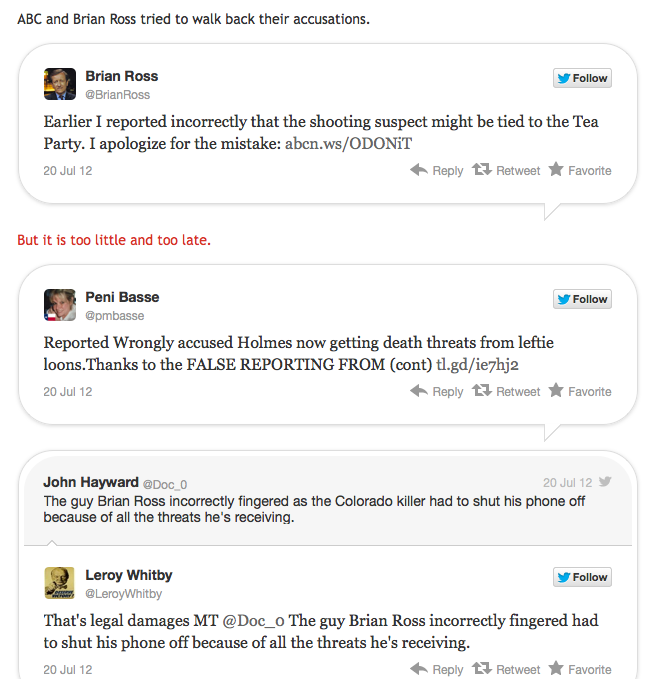 More from Breitbart:...