From "The Decomposition of Sociology" written by Irving Louis Horowitz, who was a radical, left-wing sociologist, Fulbright lecturer, author of more than 25 books and articles, and a Professor of Sociology at Rutgers University: "Fascism will return to the United States not as right wing ideology, but almost as a quasi-leftist ideology. The content of left-wing fascism is heavily based on an elitist vision of the world. At every level of society, it juxtaposes its minoritarianism against majoritarianism. It may take libertarian or authoritarian forms, but it always defends its leadership vision over any populist vision. Some examples are the hip versus the square, the gay versus the straight, the individualistic free soul versus
The Obama campaign store is getting....creative? Artists on Team Obama thought it would be a good idea to replace the stars and stripes with streaks and an Obama O so they could sell it to fans in the campaign shop.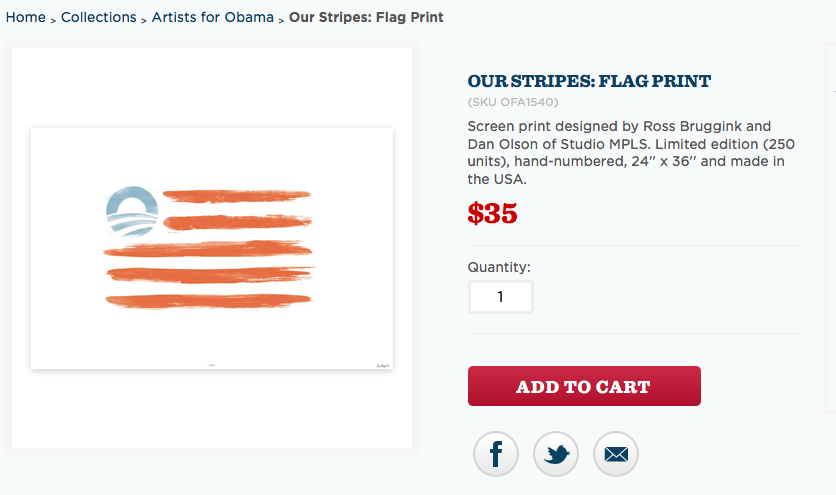 This by all means this is a step too far, however it is representative of how some Obama supporters actually feel. For example, remember the woman who thought she was going to get "Obama money?"