Memorial Museum in Washington, D.C., and attempted to disrupt an interfaith vigil organized by the Jewish Community Relations Council of Greater Washington. In 2007, Shabazz also became involved in the case of Megan Williams, a black woman who was allegedly tortured and raped by six white men and women in Charleston, W.Va. Shabazz was angry that local authorities did not charge the whites with hate crimes in addition to other charges; local authorities, for their part, said that Williams was in a relationship with one of the white men charged and said racial hatred did not appear to be the motive in the crime. (In the end, just one of those charged was charged and convicted of a hate crime.) Soon after the case made national news, Shabazz
Members of the New Black Panther Party are on location at Philadelphia's 14th Ward polling station.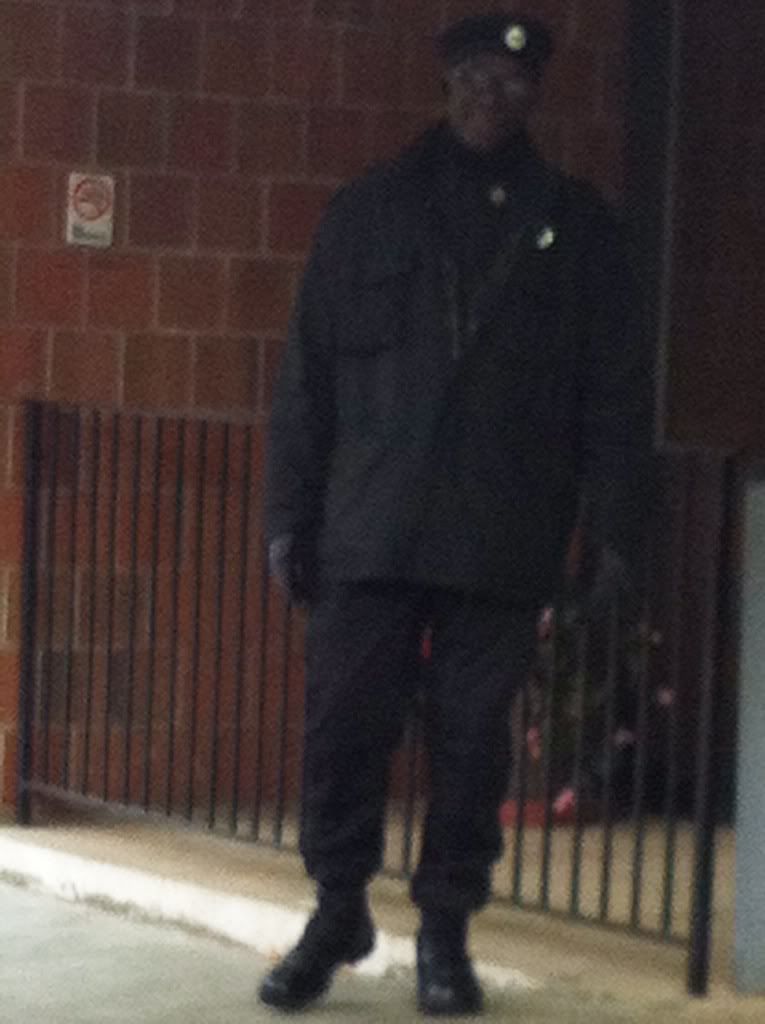 This is the same location where New Black Panther Party members wielded Billy clubs on Election Day in 2008. Voter intimidation charges against them were dropped by Attorney General Eric Holder's Department of Justice.
UPDATE: Video shows there is one New Black Panther Party member on location in Philadelphia at this time.