The democrats love disasers. Then they get to spend even MORE of our money by giving out 2 cents in "charity" on every dollar they take in. And you wonder why they hate religious charities which help people no ting attached! THEY want the money for themselves - not to "give" but to steal 98% of what they send back - plus reams of paperwork!
As of Sunday at 6:45 ET, RNC Chairman Reince Priebus had tweeted prayers for those in the path of Hurricane Sandy.
DNC Chairwoman Debbie Wasserman Schultz, didn't do the same.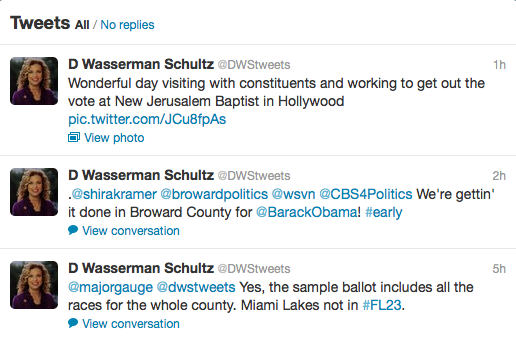 The lack of concern from DWS isn't surprising. After all, she ignored people in her own district facing...