Keep in mind, the dark blue countries are showing LEGAL ownership. Sure wish we could get data on the illegal ownership by criminals in those countries. Those people are sitting ducks!
From the Huffington Post: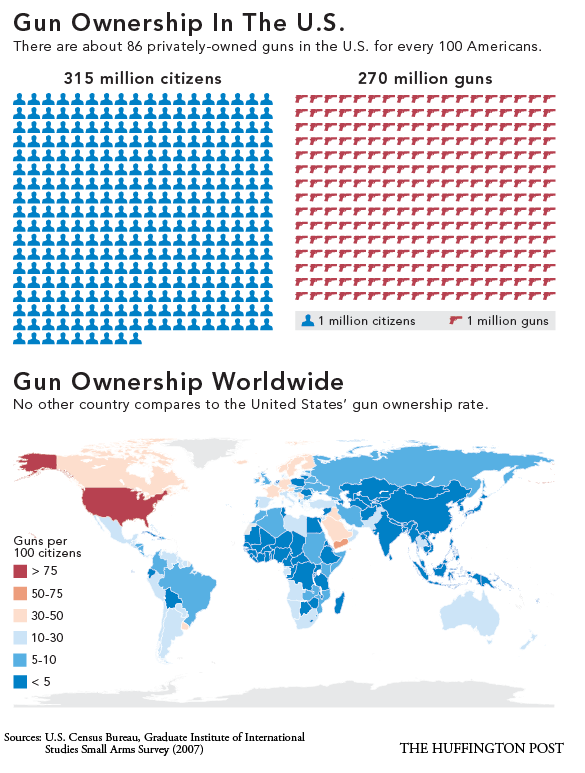 Pretty good national defense strategy, eh? As long as we have the Second Amendment, the United States will never be invaded.