It should be understood that should any state truly seek secession, I urge any and all citizens of that state and its elected leaders to seek a peaceful solution to the idea or movement to secede from these United States of America. That what ever solution is determined to be the states best course of action that that state make the well being of its citizens its foremost priority. Again I want to renounce any and all calls for violent action against the the government of the United States of America.
The idea of Texas seceding from the Union is a long time joke, but a secession petition on WhiteHouse.gov has received enough signatures to be seriously reviewed by the White House.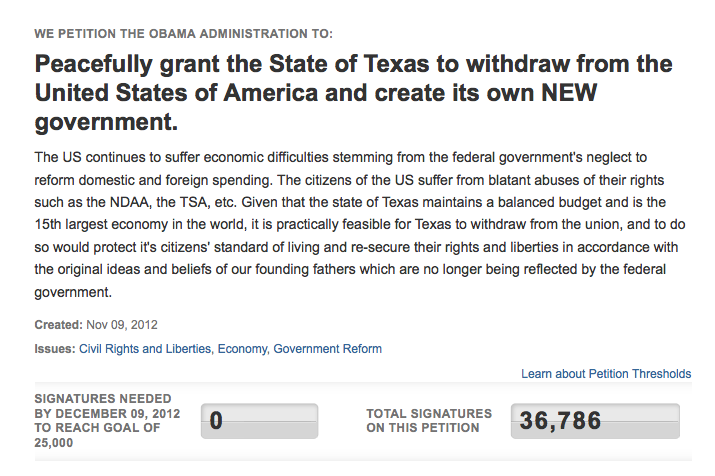 This isn't quite the equivalent of the Declaration of Independence, but in the digital age, you could say it's similar.