would like to state at this time that I unequivocally denounce any and all violent action against the government of the United States of America. That does not mean I do not support Texas's right or any State's right to decide for themselves their own course of action in these troubling times. However, secession is not a subject that should be taken lightly, this is serious business. Just the thought of secession can and will conjure up images of freedom and liberty from the imperial Federal government, it will also conjure up images of death, destruction and war. None of this can be taken or entered into lightly.
The idea of Texas seceding from the Union is a long time joke, but a secession petition on WhiteHouse.gov has received enough signatures to be seriously reviewed by the White House.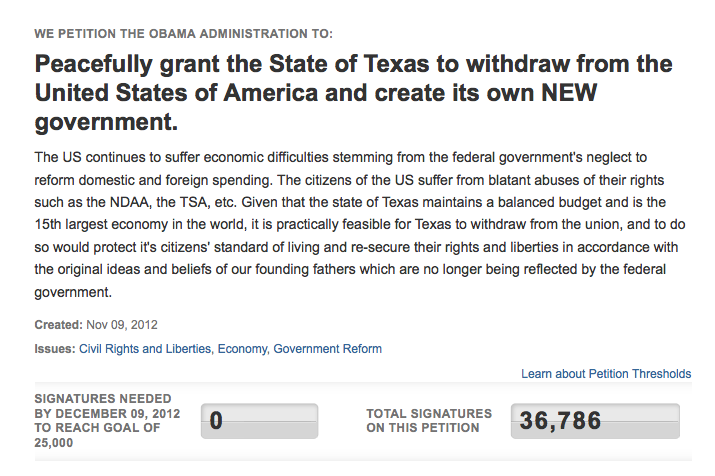 This isn't quite the equivalent of the Declaration of Independence, but in the digital age, you could say it's similar.