Then that bridge needs to be crossed when we come to it? Kind of like your bridge to the next election in 2016. What happens if you fail then? Kind of like two of the same thing. But you prefer to deny our right to at least discuss other alternatives because they only fit you scenario of kill cops, FBI and ATF. Weak argument man. very weak indeed. And basically calling the founders a bunch of terrorists and discrediti8ng the words they spoke to us wins you no friends here.
The idea of Texas seceding from the Union is a long time joke, but a secession petition on WhiteHouse.gov has received enough signatures to be seriously reviewed by the White House.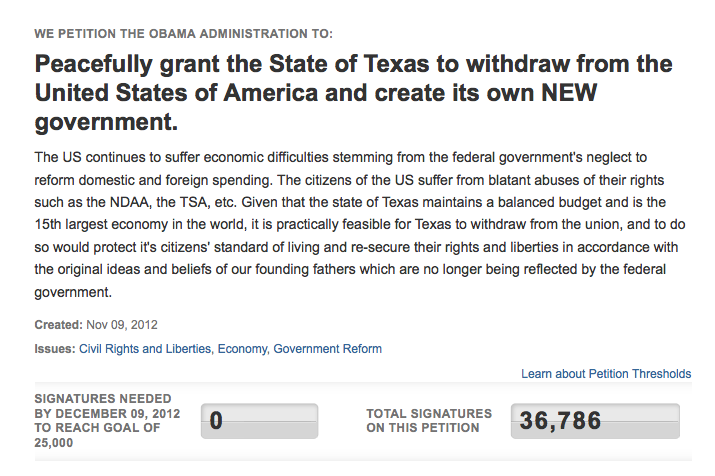 This isn't quite the equivalent of the Declaration of Independence, but in the digital age, you could say it's similar.