The scary thing is NOT Fox News, it is the fact the polls are probably accurate. We are going to find out that this once great Republic has moved fair to the left and a majority of the electorate is prepared to support four more years for Obama to move the Republic even further toward the Leftist Utopia so many are dreaming of'. .
The Obama campaign store is getting....creative? Artists on Team Obama thought it would be a good idea to replace the stars and stripes with streaks and an Obama O so they could sell it to fans in the campaign shop.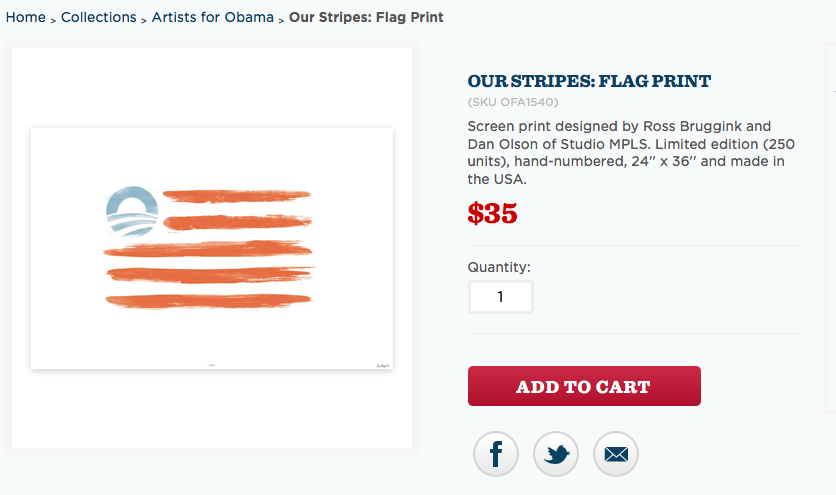 This by all means this is a step too far, however it is representative of how some Obama supporters actually feel. For example, remember the woman who thought she was going to get "Obama money?"