Confidence running high; stupidity running higher. That's truly the case if you believe Ryan is a true fiscal conservative. Read the article hear that follows and allow yourself to be educated. http://www.creators.com/?opinion/judge-napolitano.html
Ross Murty built his business, and he wanted President Obama to know. So he wore this shirt while catering an event for the president: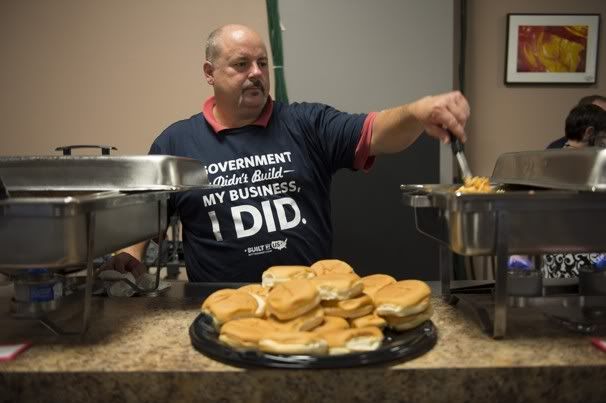 Wearing a Romney shirt to a job for Obama? That takes some guts!
"No one from the government was there when we were sweating it, when we were building this business," Murty said. Before him was a bank of chafing dishes filled with smoked beef brisket, pulled pork, vegetable parmesan bake and cheesy hash brown casserole provided...