Wishful thinking perhaps? Selling the sizzle and not the steak? What does the Real Clear Politics data show us?
As President Obama launches his attack on Mitt Romney's jobs record today, Romney is beating Obama by four points in the latest Rasmussen poll.
The Rasmussen Reports daily Presidential Tracking Poll for Sunday shows Mitt Romney earning 48% of the vote and President Obama attracting 44% support. Four percent (4%) would vote for a third party candidate, while another three percent (3%) are undecided.

Romney has now had the lead for eight consecutive days.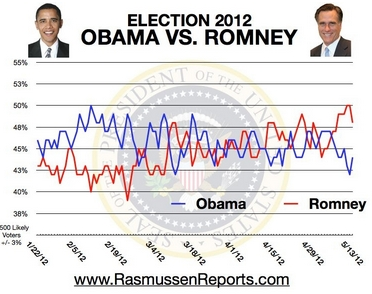 Saturday, December 21 | 02:45 AM ET
Saturday, December 21 | 02:45 AM ET
Saturday, December 21 | 02:45 AM ET
Saturday, December 21 | 02:45 AM ET