I'm surprised DWS is still showing her face in public! Oh well, she can only do harm to BHO. I was delighted this morning to read the polls. Romney is slowly but very steadily moving ahead in l the truly toss up states. It's so reassuring. Poor LIBS are either hopping MAD, terrified or weeping. :-)
As of Sunday at 6:45 ET, RNC Chairman Reince Priebus had tweeted prayers for those in the path of Hurricane Sandy.
DNC Chairwoman Debbie Wasserman Schultz, didn't do the same.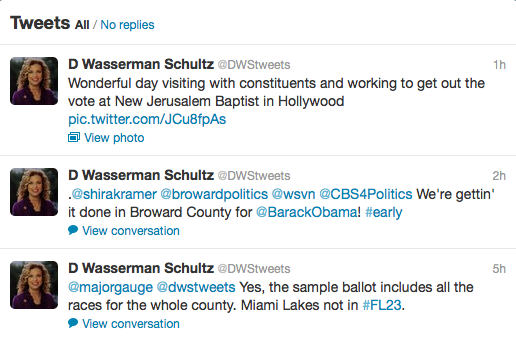 The lack of concern from DWS isn't surprising. After all, she ignored people in her own district facing...