It escaped your notice that the dark blue countries are, for the most part, the most poverty stricken and least free countries of the world?
From the Huffington Post: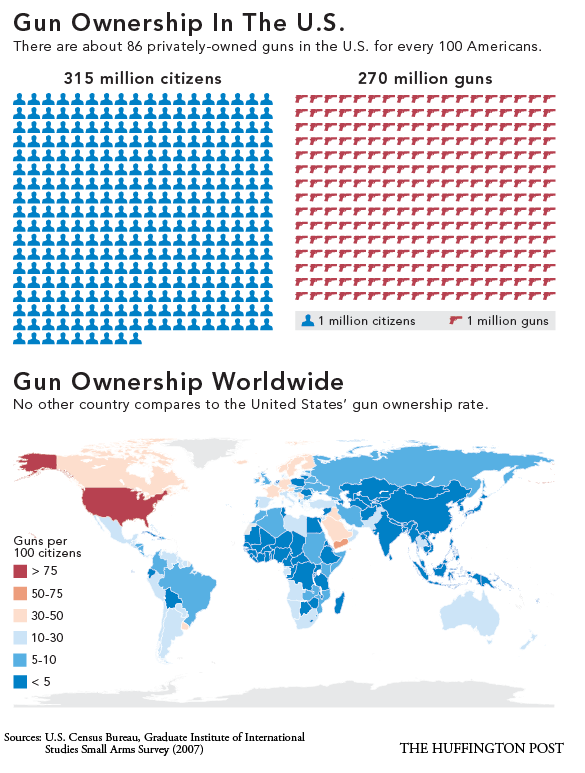 Pretty good national defense strategy, eh? As long as we have the Second Amendment, the United States will never be invaded.