Well since I am nowhere near the affected areas I am not doing anything. But at least I'm honest about it.
As of Sunday at 6:45 ET, RNC Chairman Reince Priebus had tweeted prayers for those in the path of Hurricane Sandy.
DNC Chairwoman Debbie Wasserman Schultz, didn't do the same.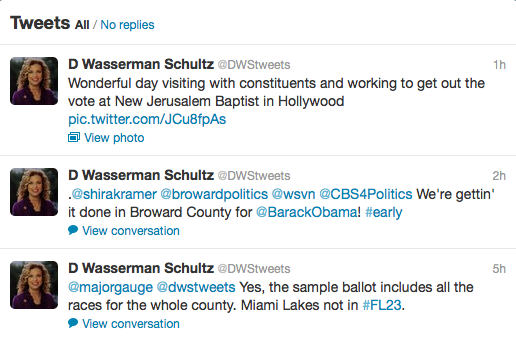 The lack of concern from DWS isn't surprising. After all, she ignored people in her own district facing...