Am I the only one who noticed that the chart is red and blue? Red is the safer more free areas and the blue is the unsafe more oppressed areas! Red=Republican Blue=Democrat
From the Huffington Post: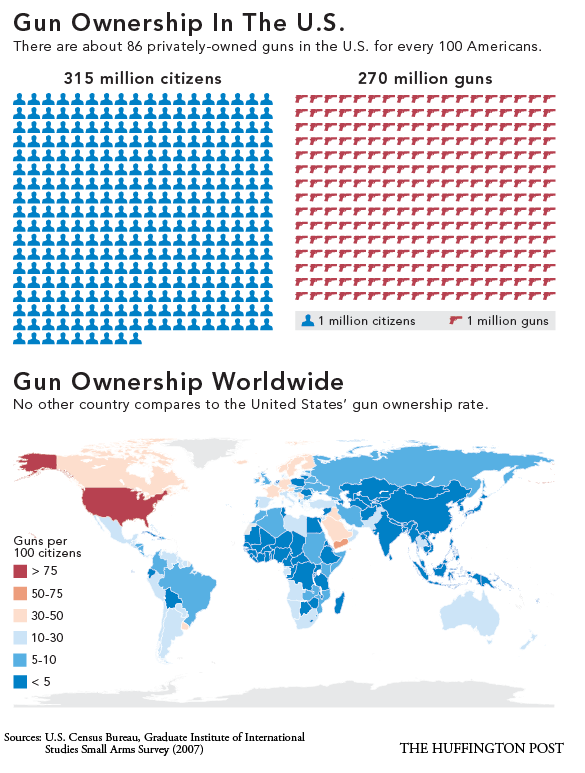 Pretty good national defense strategy, eh? As long as we have the Second Amendment, the United States will never be invaded.