The Confederacy fired on Fort Sumpter because the federal govt refused to vacate what it considered its property and facilities, despite the fact that they were located in what the Confederacy considered its sovereign territory. For modern example of this phenomena, see Guantanamo Bay, Cuba. So, the fed govt, threatening military action against the South, insisted on maintaining military facilities within the South. You getting it? The South had no choice - they had to push the fed troops out, thus starting the war.
The idea of Texas seceding from the Union is a long time joke, but a secession petition on WhiteHouse.gov has received enough signatures to be seriously reviewed by the White House.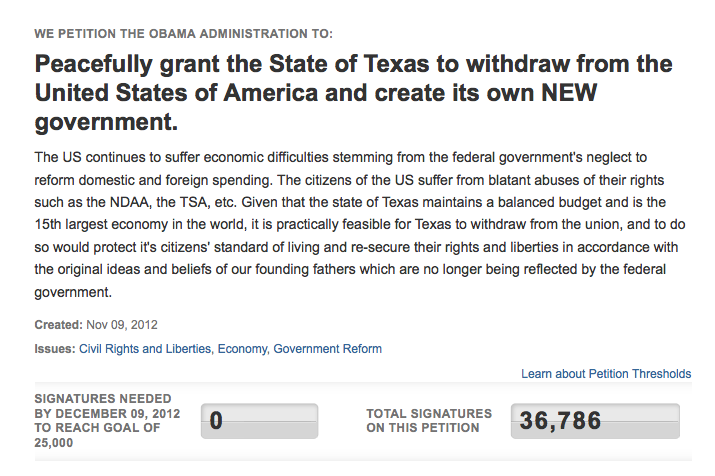 This isn't quite the equivalent of the Declaration of Independence, but in the digital age, you could say it's similar.