Not that I disagree with the sentiment, but they can do just what they did in 1861 - refuse to vacate their military bases and other federal establishments, they could even blockade your ports. This was how they goaded the Confederacy into firing on Fort Sumpter and supposedly "starting the war" (hint: the victors get to write the history books).
The idea of Texas seceding from the Union is a long time joke, but a secession petition on WhiteHouse.gov has received enough signatures to be seriously reviewed by the White House.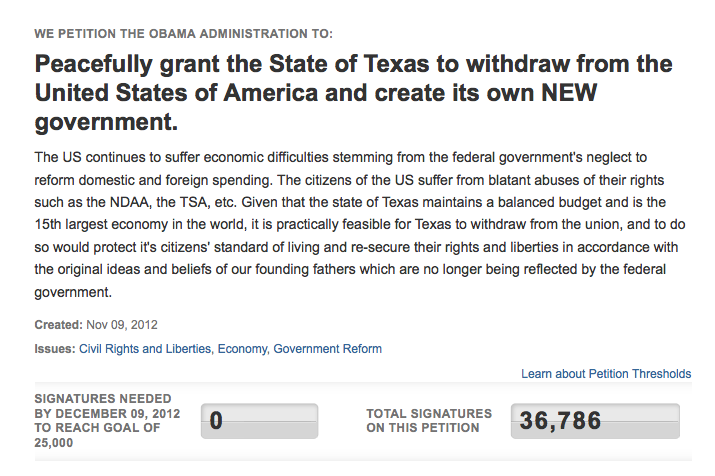 This isn't quite the equivalent of the Declaration of Independence, but in the digital age, you could say it's similar.