News Flash! President Obama says during a Rose Garden alert that Hurricane Sandy was caused by a video directed at the Muslim community in Newark, NJ. US Ambassador to the UN Susan Rice evacuates NYC.
As of Sunday at 6:45 ET, RNC Chairman Reince Priebus had tweeted prayers for those in the path of Hurricane Sandy.
DNC Chairwoman Debbie Wasserman Schultz, didn't do the same.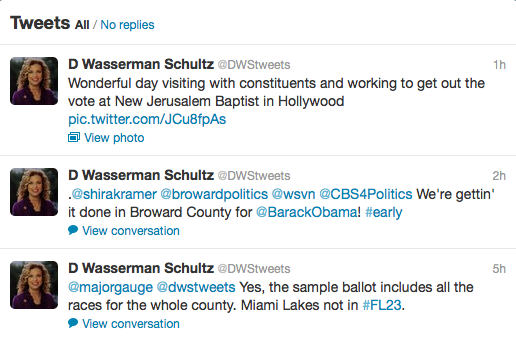 The lack of concern from DWS isn't surprising. After all, she ignored people in her own district facing...