But then... Poll watcher sees Romney ballots changed Witness to voting says he monitored as software redirected choices Up to 10 percent of the ballots cast at a polling station in Pennsylvania reverted to a default, which gave Barack Obama a vote no matter who the voter had selected, according to a poll watcher who was a witness to the proceedings.
The idea of Texas seceding from the Union is a long time joke, but a secession petition on WhiteHouse.gov has received enough signatures to be seriously reviewed by the White House.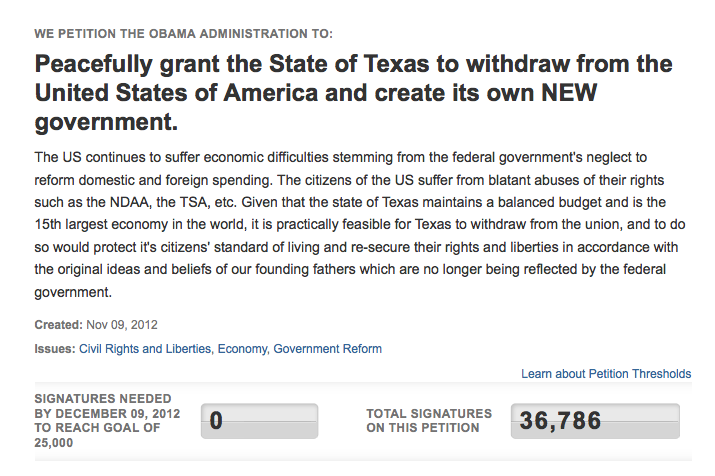 This isn't quite the equivalent of the Declaration of Independence, but in the digital age, you could say it's similar.