This Mr. Holmes definitely has a sweet legal case against Ross ans ABC News. I hope he teaches the media an expensive financial lesson here about maintaining journalistic standards. If he does, you can be assured that Brian Ross will decide to spend more time with his family.
ABC's Brian Ross may have apologized for linking Colorado Tea Party member James Holmes to the alleged violent "Batman" shooter who killed 12 and wounded 59 others in the early morning hours today, but that hasn't stopped threats against Holmes from rolling in. More from Twitchy: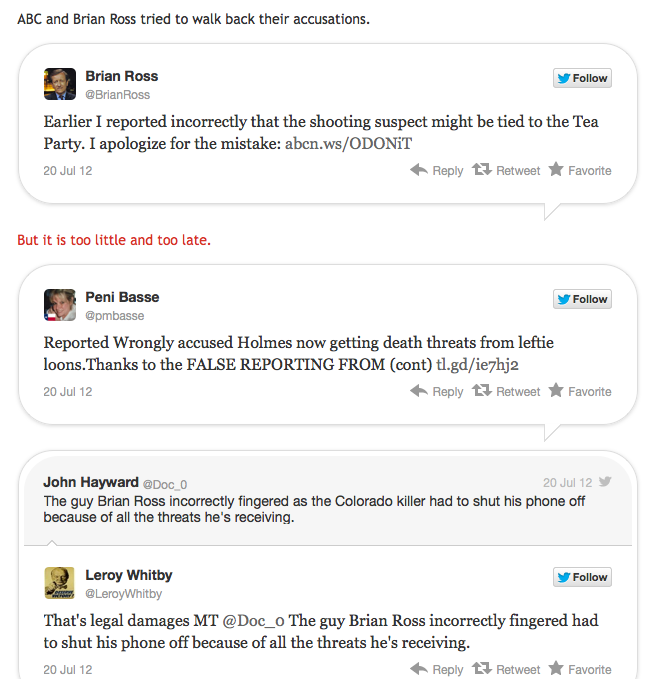 More from Breitbart:...