Ahh. Now that makes sense. Thank you Texas Chris. Need I say it? NO MORE BUSHES! Enough already!!!! Give me Paul or Cruz maybe a few others I am not thinking of at the moment.
For the first time in eight years, former President George W. Bush's favorability ratings are no longer underwater, according to a recent Gallup study: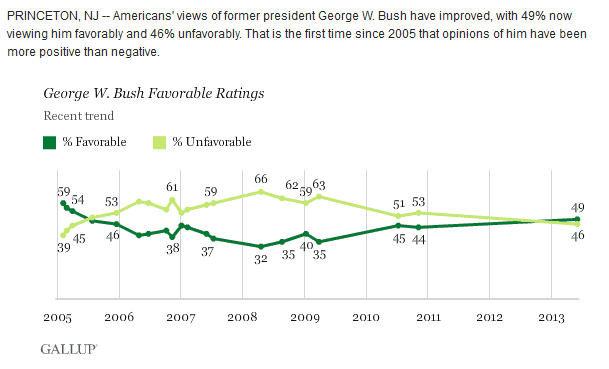 Julian Zelizer, a professor of history at Princeton University, explained why his numbers are slowly rising in a CNN op-ed last Thursday:
The most obvious reason is that the passions for presidents -- both good and bad -- tend to go down after they leave office. Americans turn their attention to the new boss...