The leftists and MSM can be as smug and confident as they like believing thier own skewed and gerrymandered polls, but meanwhile a tidal wave is brewing with the common folk that will sweep these radicals out of office and move us back towards the center.
Ross Murty built his business, and he wanted President Obama to know. So he wore this shirt while catering an event for the president: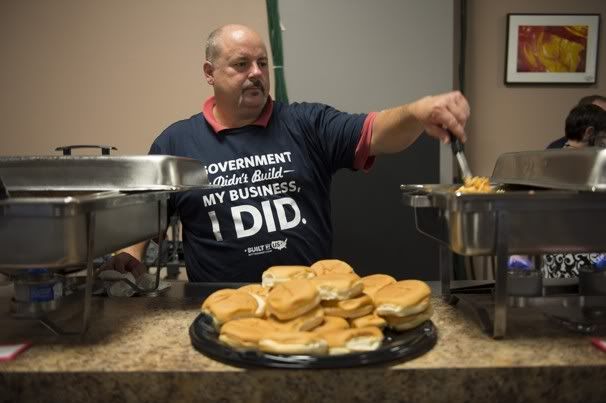 Wearing a Romney shirt to a job for Obama? That takes some guts!
"No one from the government was there when we were sweating it, when we were building this business," Murty said. Before him was a bank of chafing dishes filled with smoked beef brisket, pulled pork, vegetable parmesan bake and cheesy hash brown casserole provided...