Peterman, I would add that any "choice", in life, made on skin color alone, is racism pure and simple. So the choice to attack this lady because she has dark skin is a reflection of the attackers motiveation. We've had enough of this in America. Have we NOT?
Stacey Dash is a black actress who first became famous for her role in the classic movie "Clueless." Last weekend she tweeted about her support for GOP Presidential Candidate Mitt Romney. In 2008, she voted for Barack Obama.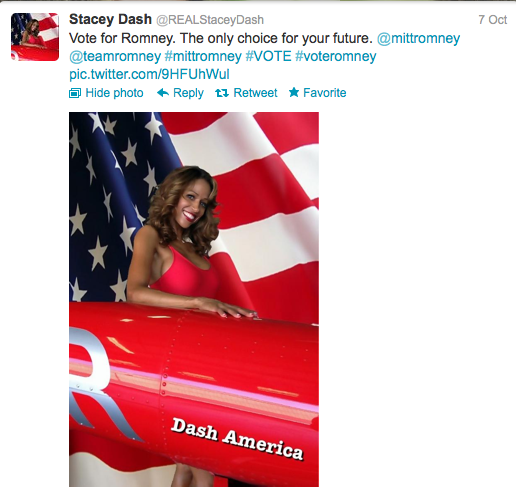 Her tweet set off a firestorm of hate against her. Regardless, she defended her decision to endorse Mitt Romney last night on CNN's Piers Morgan.