I so much want to join in this, but my only problem is this. Only a handful of nutcases are really behind it. I wish we could have a secession movement similar to what is going on in Europe - particularly Scotland, Belgium and the Basque country - which is being led by rational people with no history of mental disorder. If someone like that would step up to lead Texas secession, I'd be with 'em in a heartbeat. As it is, it's only a matter of time since the scant minority of producers in the heartland of this nation are now under the thumb of the scant majority of takers. People don't willingly give up their freedoms without chafing, and the attendant irritation can often lead to serious pushback. Ask King George III about that.
The idea of Texas seceding from the Union is a long time joke, but a secession petition on WhiteHouse.gov has received enough signatures to be seriously reviewed by the White House.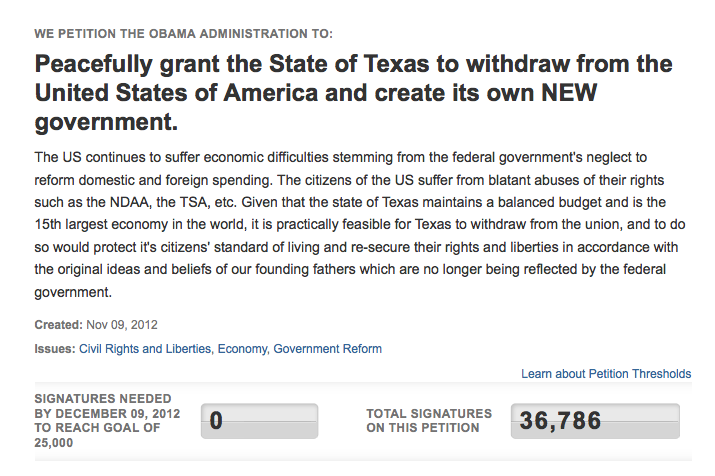 This isn't quite the equivalent of the Declaration of Independence, but in the digital age, you could say it's similar.