Katie Pavlich is officially my favorite journalist...soooooo hot.
NRA Annual Meeting, St. Louis, MO--Ever wonder what attending the NRA Annual Convention is like? Let Townhall give you a sneak peek! Check out our photos from Friday here, then scroll through below to see more sights and sounds from Saturday at the convention.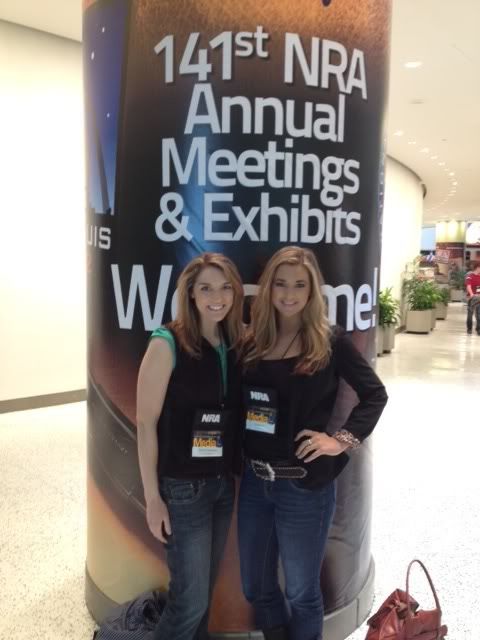 Here I am with fellow Townhall journalist Katie Pavlich getting ready to start our second day of coverage at the NRA convention.