"Stimulus is nothing more than taking money out of the private sector and spending it on projects that employ some elements of the private sector. So explain, of fiscal mental midget, just how that is what we need. You got bids in for a solar or wind energy company?" The private sector is hoarding money and not hiring enough. This is why we need to redirect funds int the public sector.
Anyone who believes that the president's proposed tax hikes on "the rich" will save our country from insolvency is grossly mistaken, and should begin to educate themselves by examining the graph below. Whoa: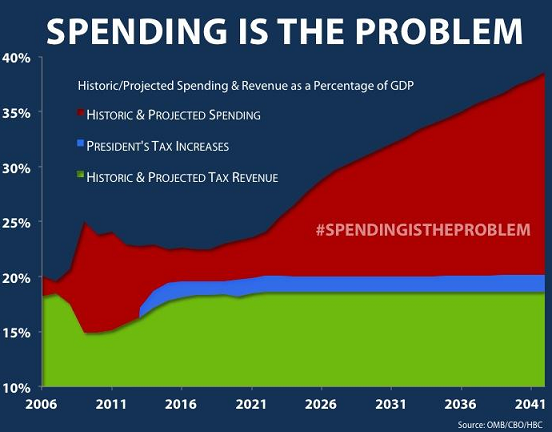 This isn't the least bit surprising, of course. We've seen this coming for a very long time. Barring major cuts to entitlement spending the country will go bankrupt. It's not a possibility -- it's an absolute certainty. Which is why I find all the "negotiations" surrounding raising taxes on...