Hey moron, Sybil, what have the Democrat controlled Congress done when they had control of both houses of Congress for 4 straight years? What did they do when they controlled both houses of Congress and the Presidency for 2 years? When the Democrats have controlled both houses of Congress they have added over $8 trillion to the national debt while the Republicans when they controlled both houses have added only $3.5 trillion. Obama in 8 years will add more to the national debt than all presidents before him added together.
The idea of Texas seceding from the Union is a long time joke, but a secession petition on WhiteHouse.gov has received enough signatures to be seriously reviewed by the White House.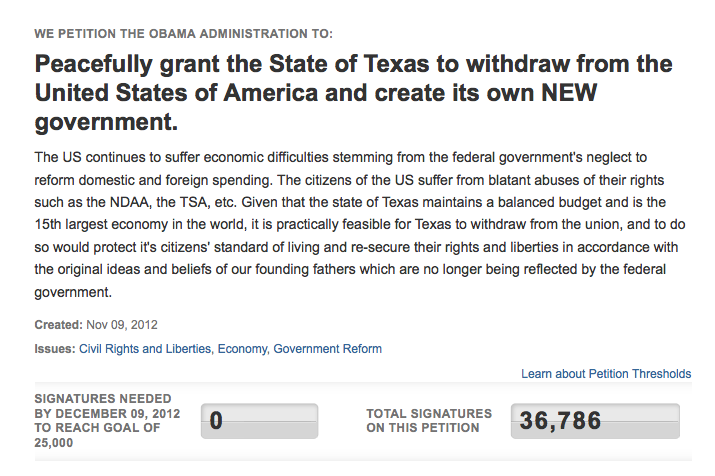 This isn't quite the equivalent of the Declaration of Independence, but in the digital age, you could say it's similar.