For any prog hack who wants to compare Watergate to these two Nazi thugs, ask them if they would rather go to jail for merely covering up a burglary or murdering a border agent and over 300 Mexican nationals. Or better yet, getting extradited to Mexico to face these murder charges. This is not comparing apples and oranges. It's comparing atom bombs and firecrackers. Nixon was a saint comppared to these common street thugs.
Votes coming down at approximately 2:45 PM. Stay tuned.
UPDATE VII: Romney campaign responds:
"President Obama's pledge to run the most open and transparent administration in history has turned out to be just another broken promise," she said in a statement to BuzzFeed.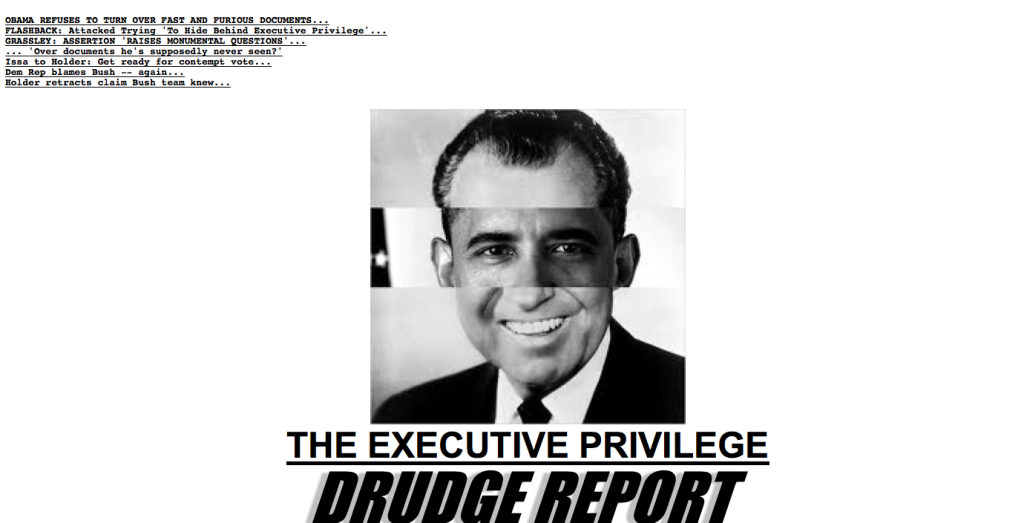 UPDATE V: White House defends executive privilege decision:
A White House spokesman said Mr. Obama "has gone longer without asserting the privilege...