The NE leftists don't like evil oil.or clean coal. They don't need it. Didn't you see them all riding around in their battery powered cars when there were no gas or electircity to be had. Sheesh, I even saw a cupla fellers w/ huge windmills on top their cars and a few w/ 4x8 metal sheets on top of theirs to ketch some rays.
The idea of Texas seceding from the Union is a long time joke, but a secession petition on WhiteHouse.gov has received enough signatures to be seriously reviewed by the White House.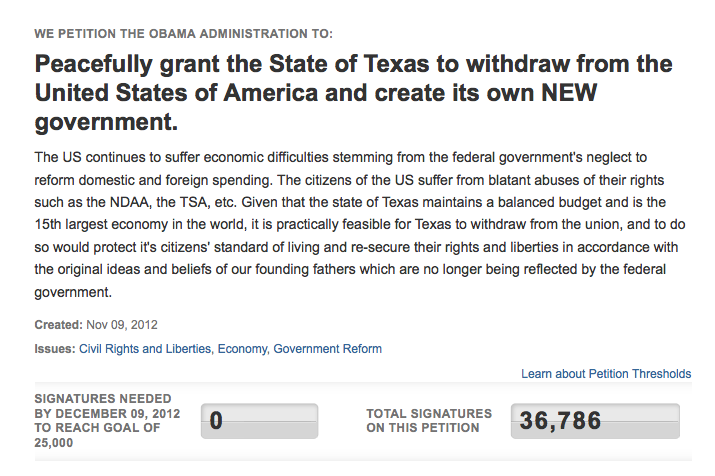 This isn't quite the equivalent of the Declaration of Independence, but in the digital age, you could say it's similar.