Texas,La,Miss, Georgia,Tenn & Oklahoma should All have a go at it. Not Folda, they are doomed. Too many leftist Yankee snowboids have moved in brunging their leftist ideologies there,and all those illegal turdworlders.Though the panhandle would be ok. These satates should form their own country. People from the N. East and their marxist cousins from out West would need a passport to visit.Not to live. Texas and La could export much evil oil.
The idea of Texas seceding from the Union is a long time joke, but a secession petition on WhiteHouse.gov has received enough signatures to be seriously reviewed by the White House.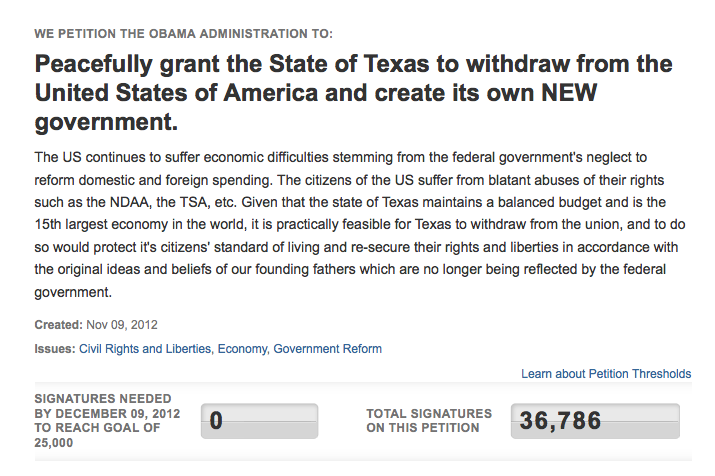 This isn't quite the equivalent of the Declaration of Independence, but in the digital age, you could say it's similar.