If they deported 90% of their illegal invaders, Texas would be a paradise of a country. Texans are the nicest people I ever met. I used to travel there on business and they treated this NJ Yankee like a king. They are a very special bred.
The idea of Texas seceding from the Union is a long time joke, but a secession petition on WhiteHouse.gov has received enough signatures to be seriously reviewed by the White House.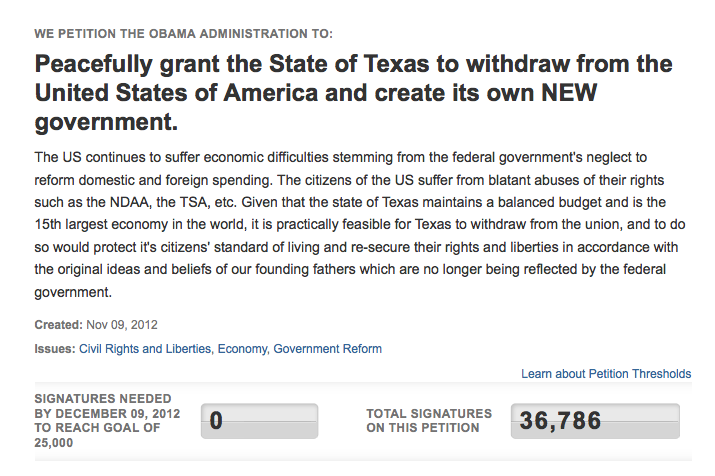 This isn't quite the equivalent of the Declaration of Independence, but in the digital age, you could say it's similar.