Who says that anyone has to follow a certain pattern? We are all individuals and have our own thought and conscience. The 'sheeple' are so because they choose to be, and that is their right. Some of my friends are liberals, and that is their right and they are good people. We don't discus politics and we don't criticize each other for our differences. We respect each other's opinions and our right to express them and, hopefully, we can retain that right in our nation. Stacey, hold your ground. You have the right to believe in what you choose to believe and never feel that you must yield to any bullies!
Stacey Dash is a black actress who first became famous for her role in the classic movie "Clueless." Last weekend she tweeted about her support for GOP Presidential Candidate Mitt Romney. In 2008, she voted for Barack Obama.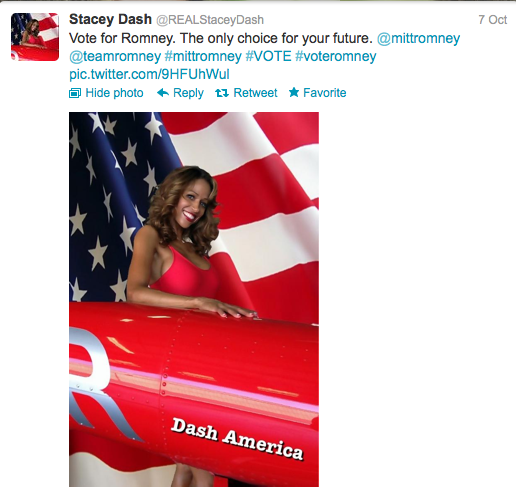 Her tweet set off a firestorm of hate against her. Regardless, she defended her decision to endorse Mitt Romney last night on CNN's Piers Morgan.