IRS employees as a group gave twice as many political contributions to the BHO regime than the opposition and Leftists are cowards when confronted by a superior force, e.g., Tea Party/Income Taxers. Ironically, Robin Hood actually stole from the tax collectors and gave back to the overly taxed- contrary to the myth marketed by the modern Left.
IRS offices in Flagstaff and Prescott, Ariz. were temporarily closed Tuesday as protests of IRS offices around the country were planned by Tea Party activists.
"They have a notice up that says 'temporarily closed," said Tom Case, a Lake Havasu resident.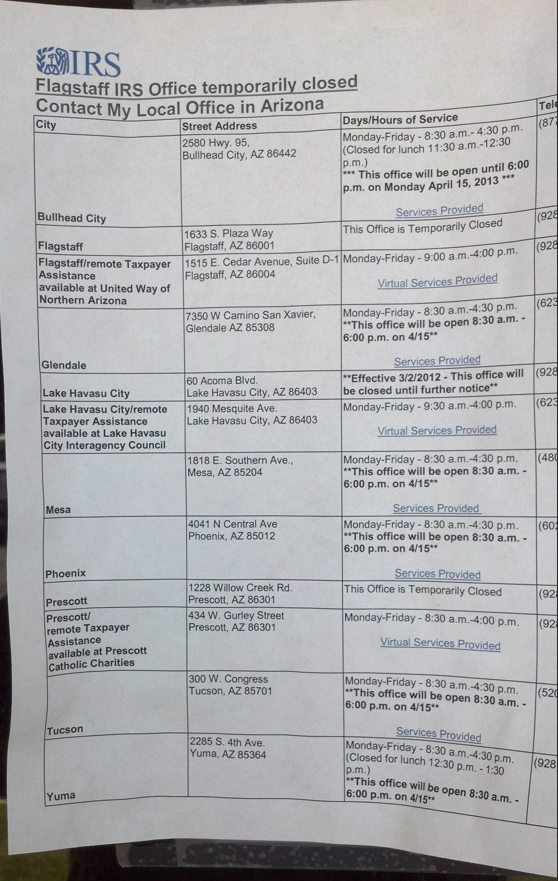 Case drove three hours and 200 miles Tuesday with his wife to participate in the IRS protest of the Flagstaff office, located at 1633 S. Plaza Way. This was going to be Case's first rally.
"I follow the politics of the Tea...