They no longer believe in miracles. They know times are hard, the country has many challenges, issues are complex and difficult, there is no one shining path. NEVERTHELESS they supported the man who has slogged through the trenches, who has tried his very best, who is a man of compassion and character. I truly think this vote reflects great courage and resolve on the part of the American people.
Anyone who believes that the president's proposed tax hikes on "the rich" will save our country from insolvency is grossly mistaken, and should begin to educate themselves by examining the graph below. Whoa: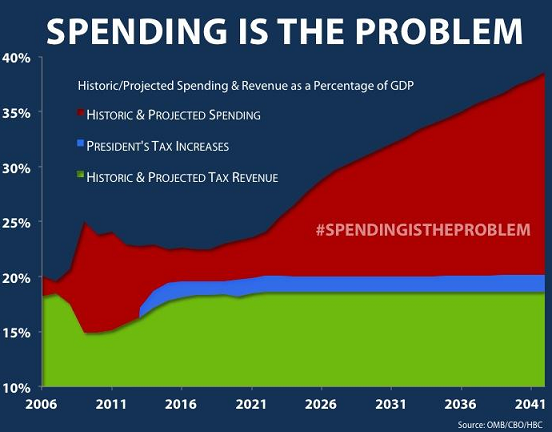 This isn't the least bit surprising, of course. We've seen this coming for a very long time. Barring major cuts to entitlement spending the country will go bankrupt. It's not a possibility -- it's an absolute certainty. Which is why I find all the "negotiations" surrounding raising taxes on...