When, if ever, is the Right going to put the state-run media on notice by referring to tham for what they are? Their allegiance is to propagandize for the new Hitler! The tragedy is they are not identified for what they truly are. Every day the dying Republic slinks towards a totalitarian government because the media allows it and perpetuates it!
ABC's Brian Ross may have apologized for linking Colorado Tea Party member James Holmes to the alleged violent "Batman" shooter who killed 12 and wounded 59 others in the early morning hours today, but that hasn't stopped threats against Holmes from rolling in. More from Twitchy: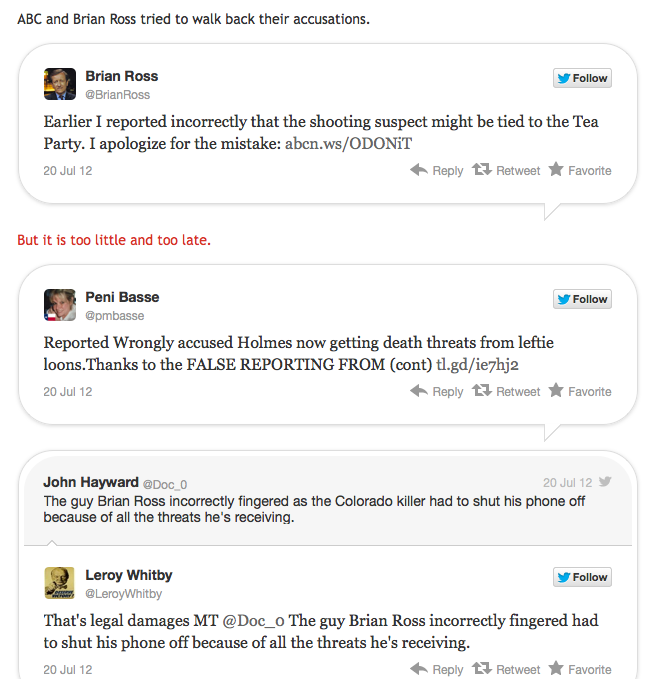 More from Breitbart:...