Seriously? Show of hands on who is shocked/surprised. Gee, I guess someone/s are above the law. So much for checks and balances huh. Let's see, any records relating to uncle o'bie, sealed, any records concerning F&F, sealed, any records concerning anything detrimental to this admin, sealed. Hmmmm? Nov. election results, sealed and uncle o'bie is the obvious winner?! What the hell happened to this country? My generation. That's what. Majority of the baby-boomers (?) are what happened shamefully. We let history slip away so no lessons are being learned from the past. Cold war? Berlin wall? Communist party? Helping keep mankind warm for 65 years and dang proud of it!!!!!!
Votes coming down at approximately 2:45 PM. Stay tuned.
UPDATE VII: Romney campaign responds:
"President Obama's pledge to run the most open and transparent administration in history has turned out to be just another broken promise," she said in a statement to BuzzFeed.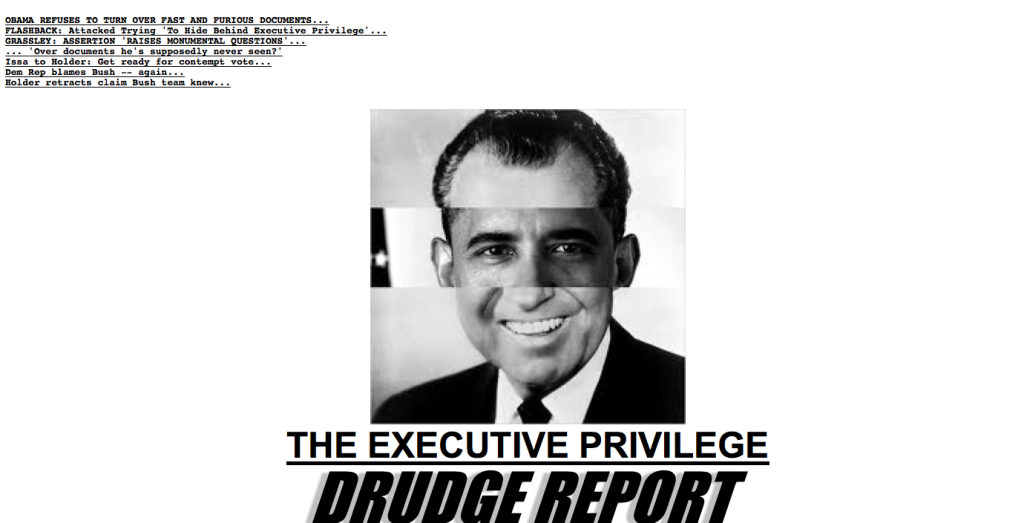 UPDATE V: White House defends executive privilege decision:
A White House spokesman said Mr. Obama "has gone longer without asserting the privilege...