Their dwindling ratings have hit them in the pocketbook, but they still keep doing this kind of thing. Yes, a lawsuit is right and proper and if I were in Mr. Holmes position, I would do it. But unless the penalty they pay is in the 8 figure range, this will NOT make any real difference.
ABC's Brian Ross may have apologized for linking Colorado Tea Party member James Holmes to the alleged violent "Batman" shooter who killed 12 and wounded 59 others in the early morning hours today, but that hasn't stopped threats against Holmes from rolling in. More from Twitchy: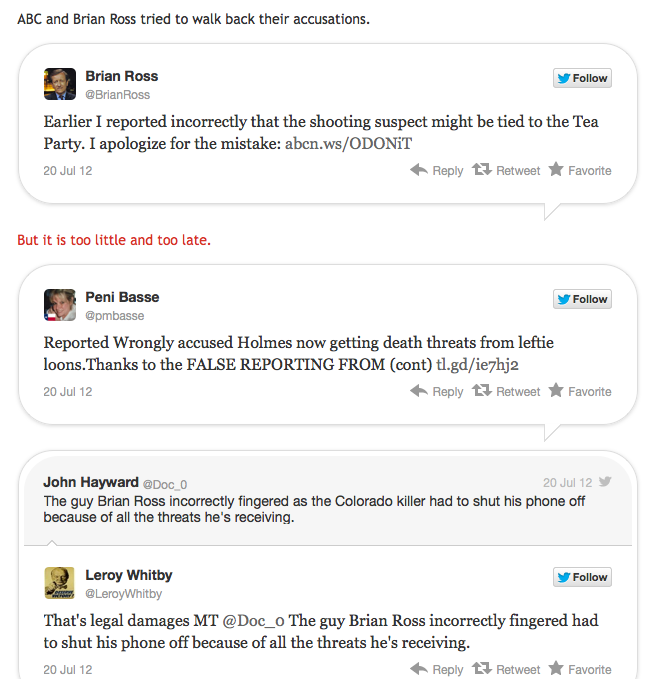 More from Breitbart:...