Brian Ross and ABC news along with Stephanolpoulos are a sick and parasitic bunch of a-s wipes for Obama , may they rot in hell for such a lying and misrepresenting claim. This was absolutely said on purpose to stick in peoples minds. What a pathetic and insincere comment from these propagandist leeches to suggest anything of a political matter in wake of such a tragedy.
ABC's Brian Ross may have apologized for linking Colorado Tea Party member James Holmes to the alleged violent "Batman" shooter who killed 12 and wounded 59 others in the early morning hours today, but that hasn't stopped threats against Holmes from rolling in. More from Twitchy: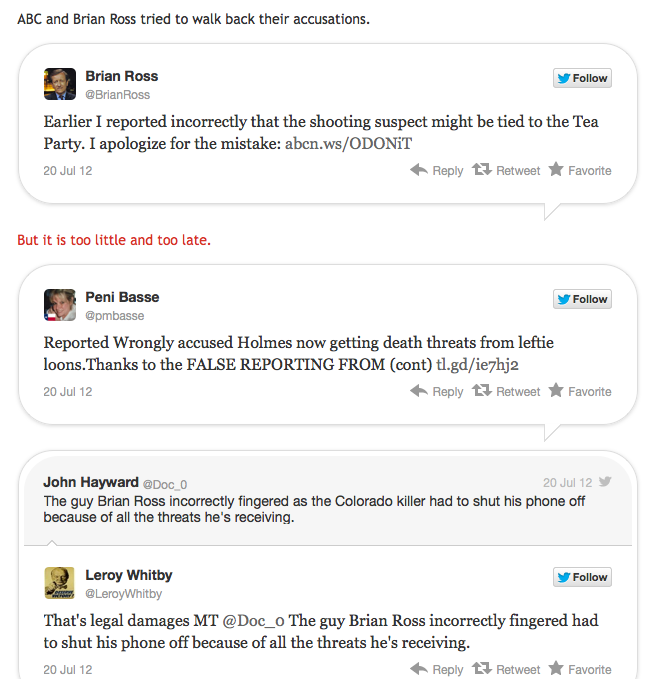 More from Breitbart:...