All of the singers, actors, producers and directors should be ignored. Why society gives such academically unaccomplished people a soapbox from which to expound their beliefs is beyond me. They should all (left and right) shut up and sing/act/dance/direct. Let the intelligent people discuss the future of the country.
Stacey Dash is a black actress who first became famous for her role in the classic movie "Clueless." Last weekend she tweeted about her support for GOP Presidential Candidate Mitt Romney. In 2008, she voted for Barack Obama.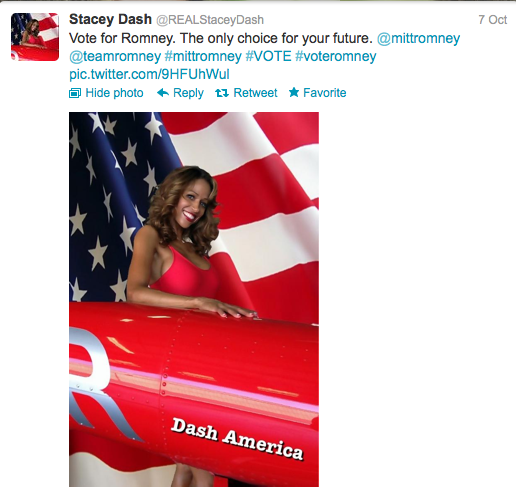 Her tweet set off a firestorm of hate against her. Regardless, she defended her decision to endorse Mitt Romney last night on CNN's Piers Morgan.
Monday, December 09 | 02:09 PM ET
Monday, December 09 | 02:09 PM ET
Monday, December 09 | 02:09 PM ET
Monday, December 09 | 02:09 PM ET