I don't think Texas will seceed but it would be devastating for the US if it did. Texas refines 25% of the nation's gasoline, diesel and kerosene. North Dakota is now the 2nd largest producer of oil and gas after passing Alaska but Texas still produces more than both states combined. Texas is also the world's leading producer of Helium which is still in high demand. The US Helium Reserve is located near Amarillo. Texas is also now home for more Fortune 500 Companies than any other state so that would be a major blow to US Tax Revenue if we pulled out. What Obama needs to do is look at why Texas has been so successful while his policies have failed.
The idea of Texas seceding from the Union is a long time joke, but a secession petition on WhiteHouse.gov has received enough signatures to be seriously reviewed by the White House.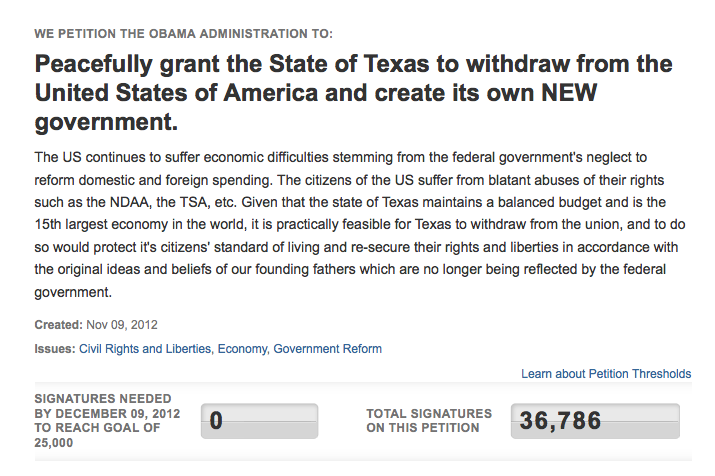 This isn't quite the equivalent of the Declaration of Independence, but in the digital age, you could say it's similar.