There are a hundred ways to parse the numbers. "Gun deaths" include suicides and justified citizen and police shootings. Look at firearm murders and felonious assaults by county, and the gun-control jurisdictions don't fare so well. Seriously, leave TH for a few minutes and look. fbi.gov.
From the Huffington Post: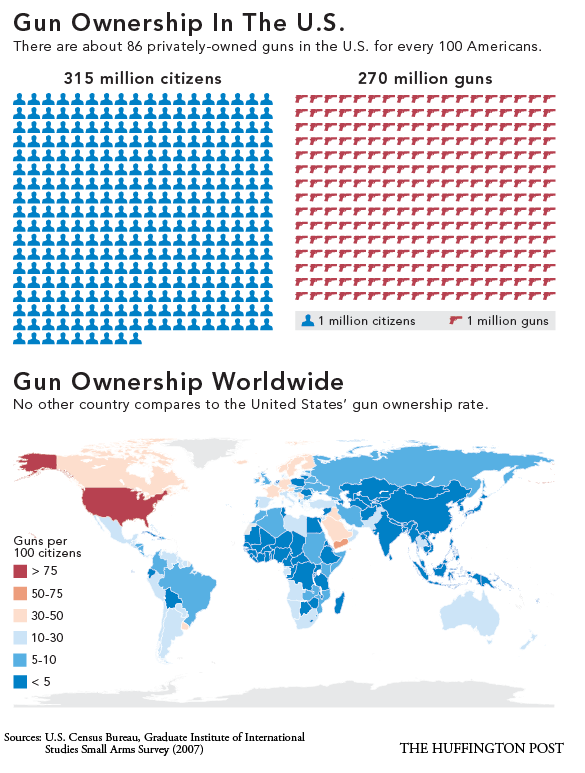 Pretty good national defense strategy, eh? As long as we have the Second Amendment, the United States will never be invaded.