Brian Ross won't even receive a slap on the wrist by ABC most likely. ABC is one of the worst offenders of responsible journalism in my opinion. ABC is undeniably in the tank for Obama and the liberal mindset that consumes ABC is likely the main reason Brian Ross flipped his lid and made the outrageous and false allegation against the Tea Party. Brian Ross should be fired ASAP! But don't count on it. Just like ABC's cousin the equally incendiary MSNBC, little if anything will likely be done concerning this act of journalistic malfeasance. ABC's tepid apology is their sore excuse for overlooking Ross's abhorrent behavior. FIRE HIM!!!
ABC's Brian Ross may have apologized for linking Colorado Tea Party member James Holmes to the alleged violent "Batman" shooter who killed 12 and wounded 59 others in the early morning hours today, but that hasn't stopped threats against Holmes from rolling in. More from Twitchy: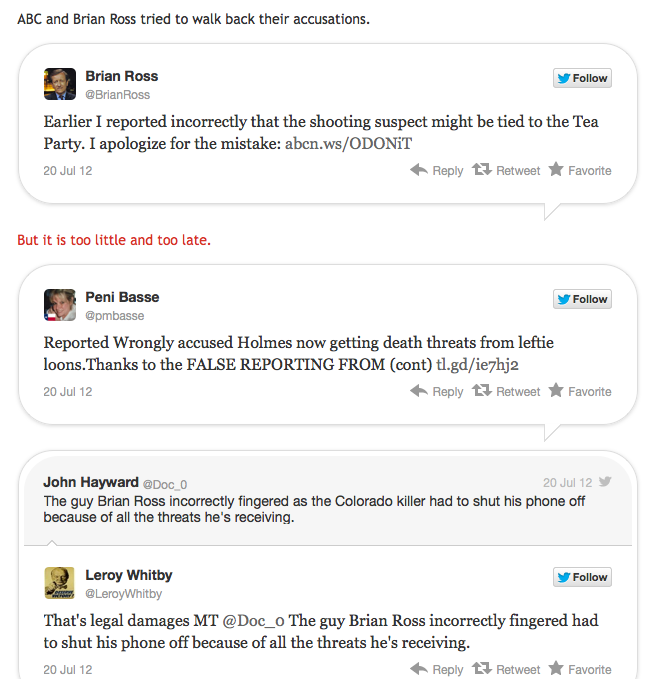 More from Breitbart:...