The problem with liberals is that they are ruled by their emotions. That may be a fine way to watch a movie or read a book but it's a terrible way to run a country. Just look at recent statement by Nancy Pelosi that electing Romney will take America back to pre-Lyndon Johnson days. The statement is pure foolishness but it is designed to appeal to the the emotional left that, on election day, will vote with their feelings and not their minds. The Democratic party is the devious leading the stupid.
Stacey Dash is a black actress who first became famous for her role in the classic movie "Clueless." Last weekend she tweeted about her support for GOP Presidential Candidate Mitt Romney. In 2008, she voted for Barack Obama.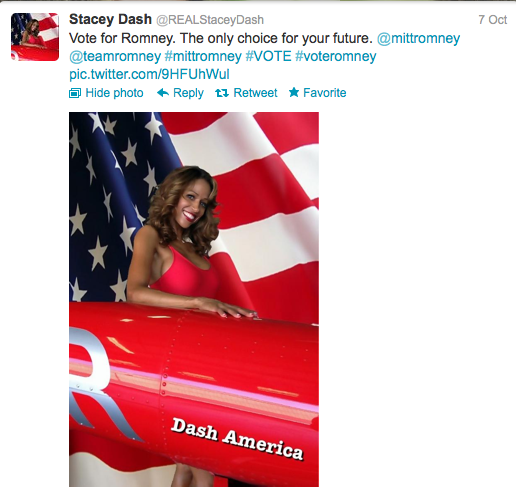 Her tweet set off a firestorm of hate against her. Regardless, she defended her decision to endorse Mitt Romney last night on CNN's Piers Morgan.