And they polled 11-1 ratio of liberal/marxist/dems over Republicans. Now IF you do the math and with obama ONLY over our next President Mitt Romney by only 3-4 points, (but then you are completely stupid and ignorant and have NO idea how to do math or you don't know how to read for that matter) you will note that Mitt Romney is WAY AHEAD OF OBAMA by leaps and bounds.
The Obama campaign store is getting....creative? Artists on Team Obama thought it would be a good idea to replace the stars and stripes with streaks and an Obama O so they could sell it to fans in the campaign shop.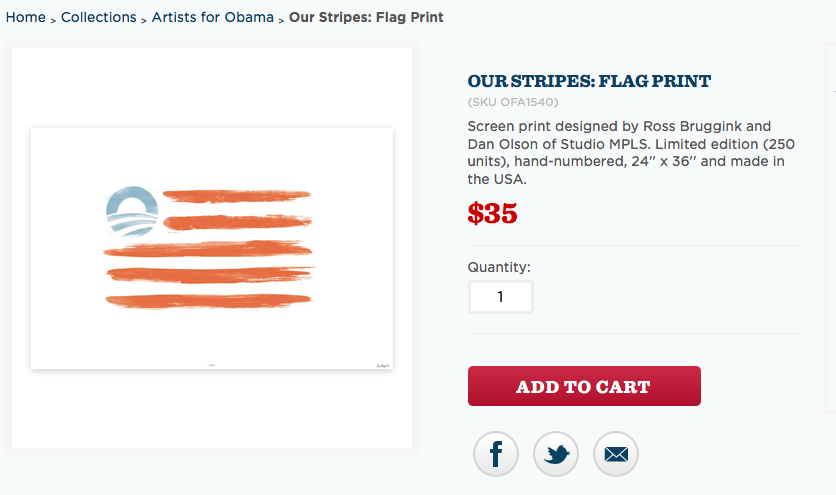 This by all means this is a step too far, however it is representative of how some Obama supporters actually feel. For example, remember the woman who thought she was going to get "Obama money?"