You know Anne, back in the day, I remember being asked (when I was in High School which was only 12 years after the end of WWII) if WE would give up our lives for our country. Well, I cannot even imagine being intimidated by that animalistic piece of corruption with the billy club. Are you kidding, I'd walk right past him with a huge smile on my face and a VOTE ROMNEY placard in my hands. I would NOT be the least bit intimidated by that scum.
Members of the New Black Panther Party are on location at Philadelphia's 14th Ward polling station.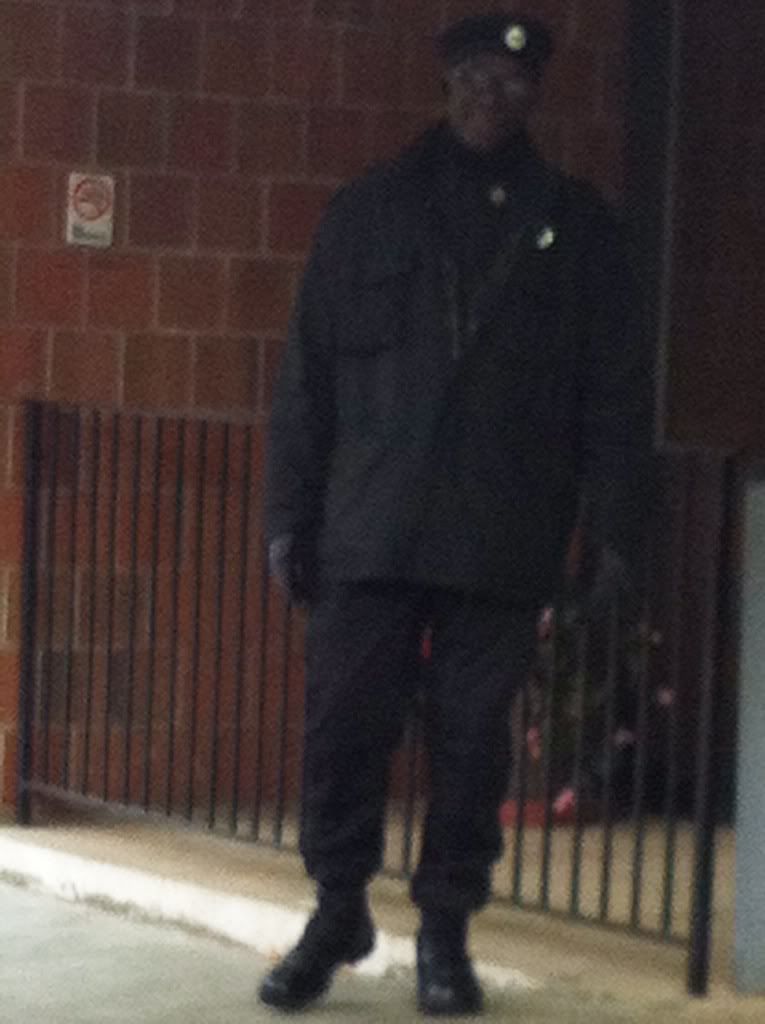 This is the same location where New Black Panther Party members wielded Billy clubs on Election Day in 2008. Voter intimidation charges against them were dropped by Attorney General Eric Holder's Department of Justice.
UPDATE: Video shows there is one New Black Panther Party member on location in Philadelphia at this time.