I do recall many of the Liberals (maybe even on this thread) who threatened to leave the country if Bush II was elected first in 2000 then more so in 2004. result... not one of them left. Here is a chance for the Great American experiment to continue. We can allow secession for approximately 1/2 the country and then witness whether Liberalism is better the Conservatism or even if Liberalism is viable at all.
The idea of Texas seceding from the Union is a long time joke, but a secession petition on WhiteHouse.gov has received enough signatures to be seriously reviewed by the White House.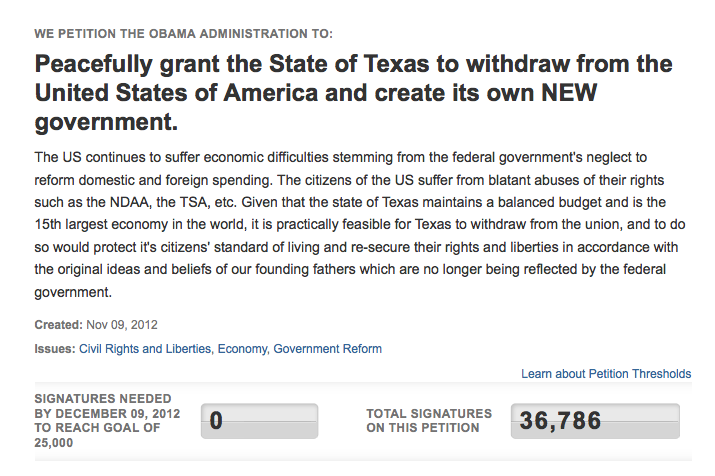 This isn't quite the equivalent of the Declaration of Independence, but in the digital age, you could say it's similar.