The economy of Texas is one of the largest and most rapidly growing economies in the United States. As of 2011, Texas is home to six of the top 50 companies on the Fortune 500 list and 51 overall, (third most after New York and California).[9] The Texas economy is the second largest in the nation and the 15th largest in the world based on GDP (nominal) figures. As the largest exporter of goods in the United States, Texas currently[when?] grosses more than $100 billion a year in trade with other nations. In 2011, Texas had a gross state product of $1.332 trillion,[10] the second highest in the U.S.[11][12] Texas's household income was $48,259 in 2010 ranking 25th in the nation, below the national average, though the ranking does not factor
The idea of Texas seceding from the Union is a long time joke, but a secession petition on WhiteHouse.gov has received enough signatures to be seriously reviewed by the White House.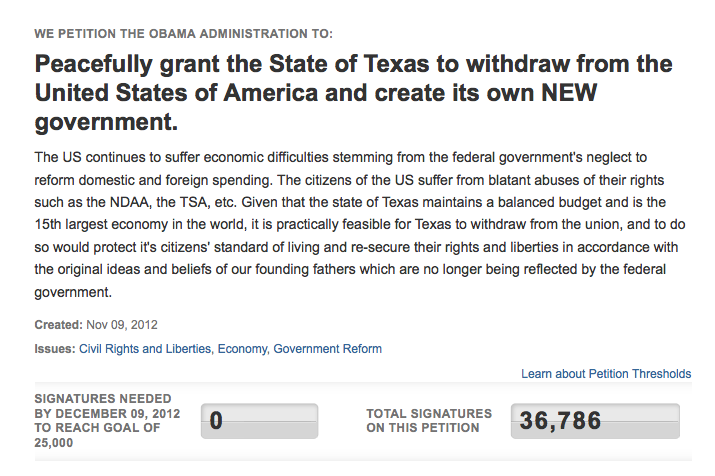 This isn't quite the equivalent of the Declaration of Independence, but in the digital age, you could say it's similar.